XBODY EMS STUDIO FINDER
Would you like to experience EMS training in real life? Do you want to start training but don't know where? More than 2000 EMS studios around the world are using XBody to train their clients and help them reach the dream body they desire.
Find a local XBody EMS training studio near you and try EMS for yourself!
EMS Training Studio Finder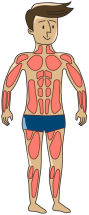 BUILD MUSCLES
The electrodes are placed directly on the body over each major muscle group, so all the impulses reach their target. It's easy, safe and you can't go wrong.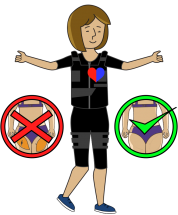 ACHIEVE A TONED BODY
Full-body strenghtening EMS trainings combined with cardio sessions can help you get your muscles toned, burn fat and reduce cellulite. The blood circulation of the muscular and connective tissues will be enhanced which can lead to a firmer, more toned skin as well.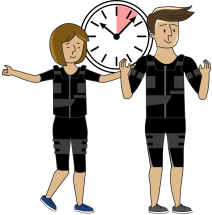 SAVE TIME
"Time is money" as the old saying goes, and it is especially relevant in today's running world. With EMS you can achieve the results of a 90-minute training in just 20 minutes, including strengthening and cardio sessions according to your preference.
XBODY EMS STUDIO FINDER
Find the studio best suited for you in Canada!
All the studio locations are powered by XBody and they have Certified EMS Trainer Institute Trainers.
Do you own an EMS studio using XBody devices but cannot find it in the EMS Studio Finder?
Let us know on our Partner Portal and we will add your studio to the map.